Three Hanks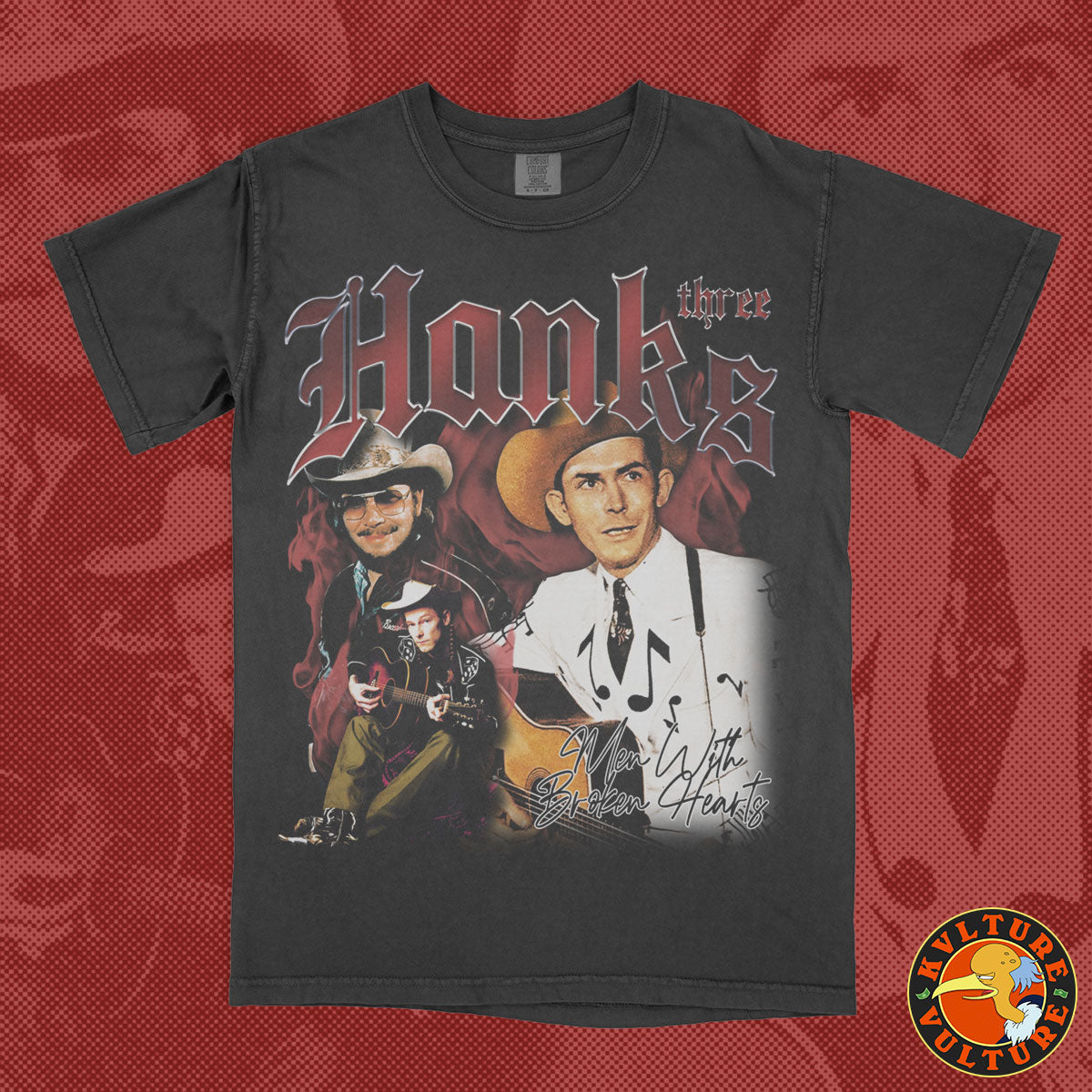 Description
Screen printed full color front on black Comfort Colors shirts.
In stock and shipping! 
Based on the classic released in 1996, Three Hanks: Men with Broken Hearts combines the songs of Hank Williams, with newly recorded accompanying vocals from Jr. and III. The album was recorded largely to cover Williams III's child support debts.