Manhattan Baby Amulet Pin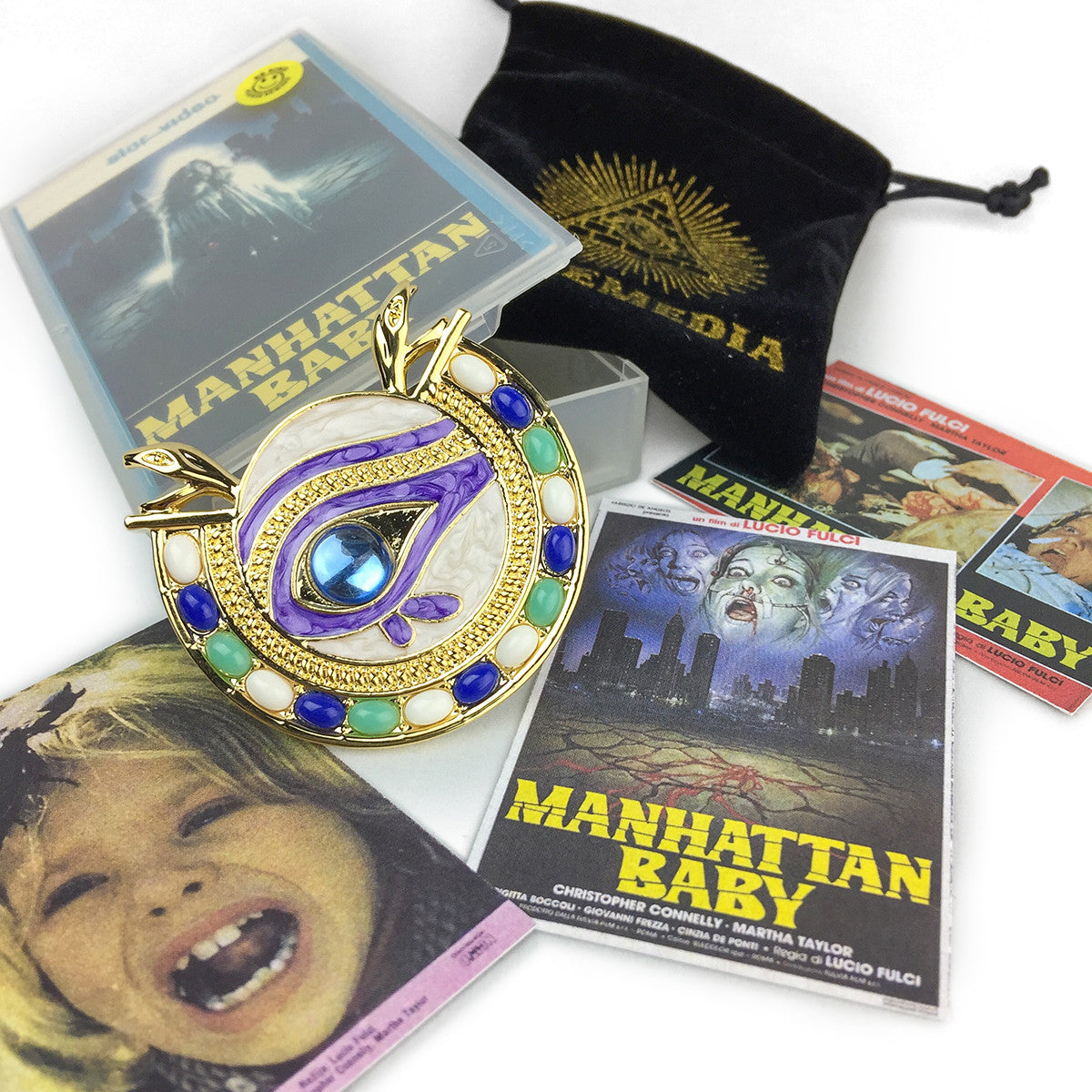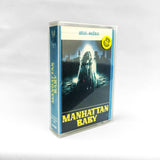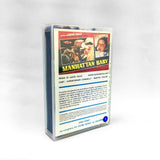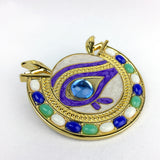 Description
2" gold plated pin, 2 pin posts with gold butterfly clutches, 16 hand placed stones, dark purple and white swirl enamel.
Bagged in black drawstring bags with gold printed logo, packaged in mini #vhs style boxes with custom "Be Kind Please Rewind" sticker. Reversible artwork features the Italian Star Video art on one side, the UK EIV pre-cert vhs art for Possessed on the reverse side, mini lobby cards and poster reproductions.
Limited to 100 numbered pieces.