The Blackest Sunday Limited Box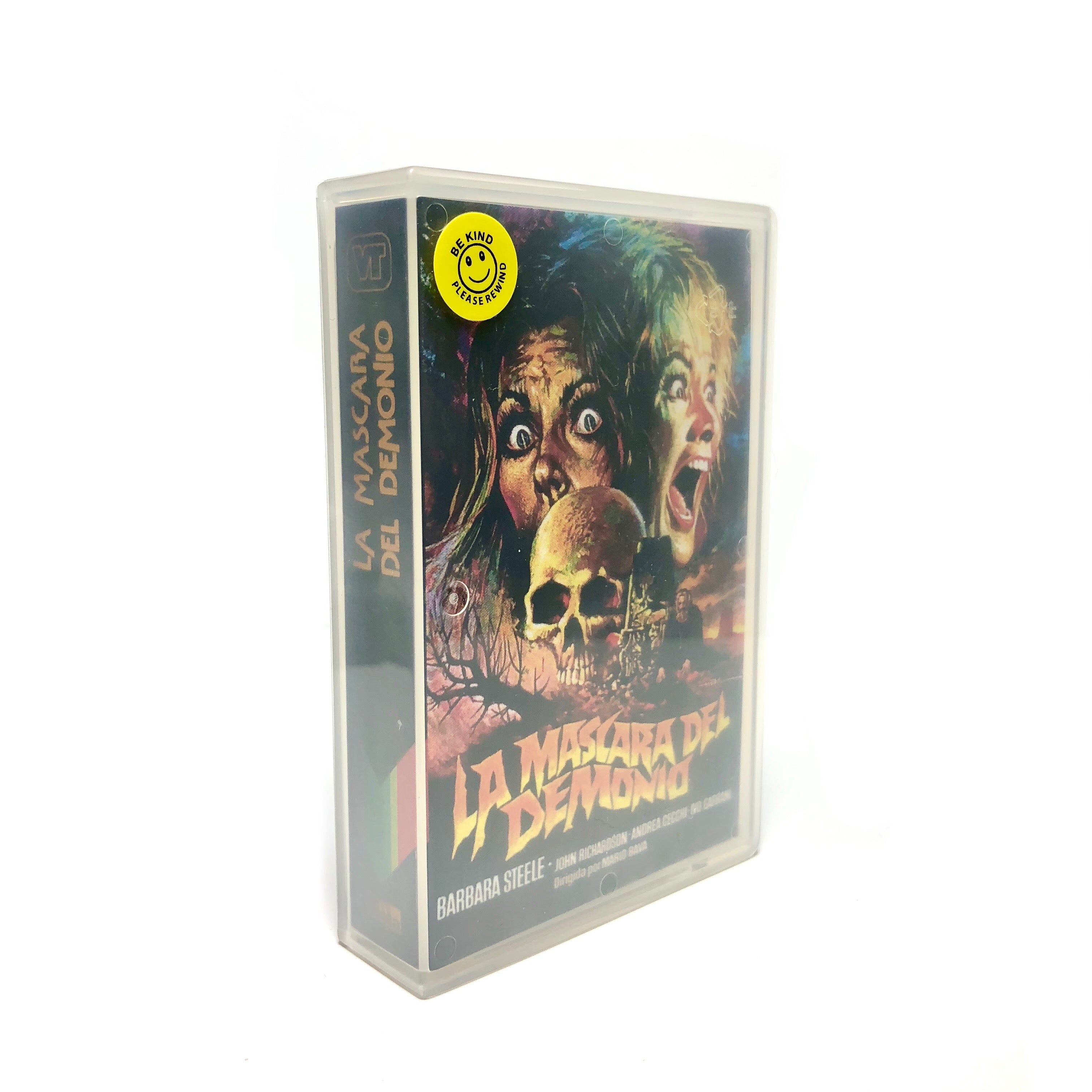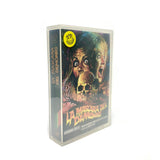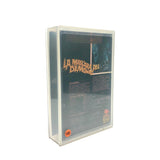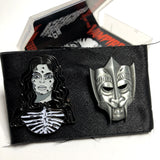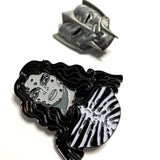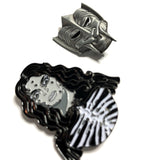 Description
You too, can feel the joy and happiness of hating!
We have teamed up with three shops to bring The Blackest Sunday to the true fans of Italian horror! Inspired by Mario Bava's masterpiece, Black Sunday, starring Barbara Steele as Asa Vajda. 
The numbered Limited Box features 2 incredible pins:
A 2" soft enamel, black nickel plated pin with double rubber clutch depicting evil Asa with puncture wounds in her face designed by @demonicpinfestation and back stamp designed by @boogeywolf.
And a 1.75" antiqued silver, 3D die-cast replica pin of the spiked metal Mask of Satan used to inflict the wounds designed by @blackcloudcompany.
Both pins come as a set with package design by @raremedia in a mini vhs-style box featuring the stunning VIDEOTECHNICS VHS art, a mini 'Be Kind Please Rewind' sticker, and held in place on a piece of black foam covered in a strip of Asa Vajda black cape! 
All pin sets also come with a 3"x5" sticker designed and illustrated by @boogeywolf!
Each shop will have a limited amount in their store. The Limited Box is strictly limited to 100 total pieces. 
Rare Black Demonic Boogey is @raremedia , @blackcloudcompany , @demonicpinfestation & @boogeywolf !